10 Best Summer Events in Miami 2019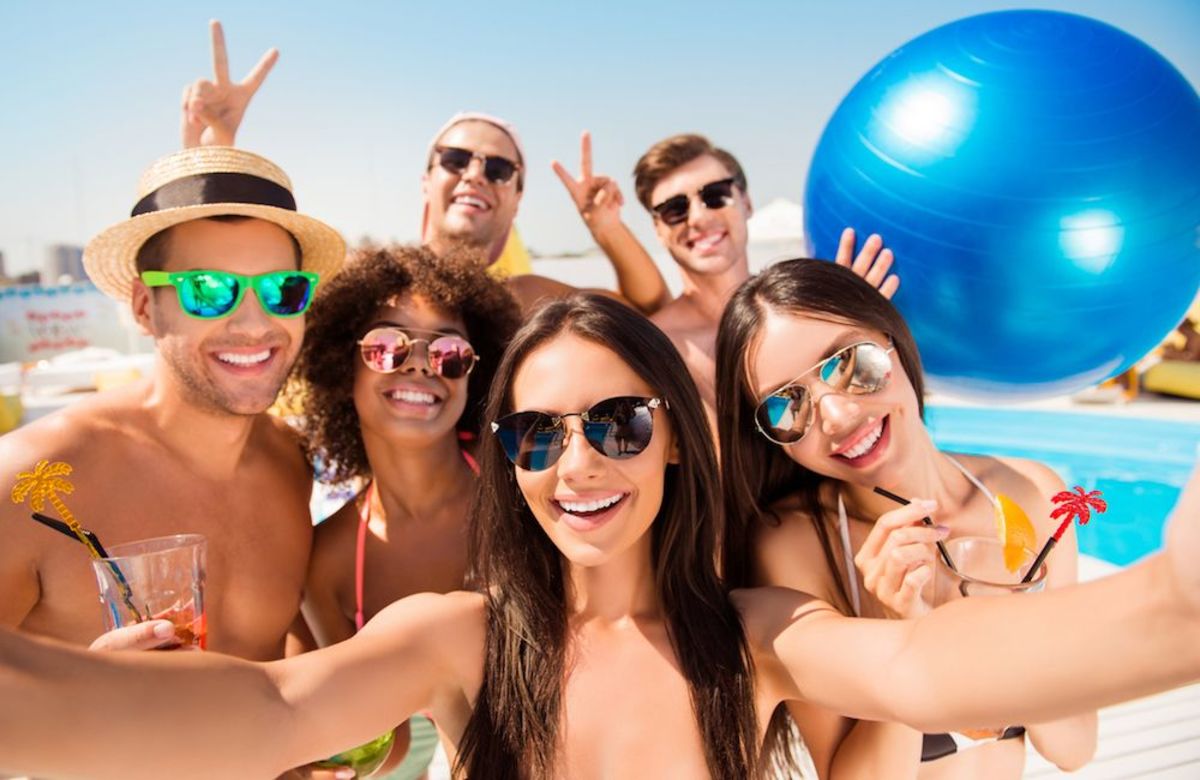 Special events, shows, and exhibitions fill every minute of every day in Miami, which is one of the many reasons the city is ranked as a world-class destination. Find the very best things to do in Miami this summer including cultural events, concerts, festivals, and more. Stay updated on the hottest happenings around Magic City. Here are 10 of summer's most anticipated events.
1. Miami Music Festival
Now through July 28
The Miami Classical Music Festival presents over 50 performances this summer featuring 300 young classical musicians on the rise. Audiences will enjoy performances of The Magic Flute and The Marriage of Figaro by Wolfgang Amadeus Mozart, Claudio Monteverdi's L'incoronazione di Poppea, and more beloved classical compositions at select venues throughout the city.
2. Sagamore's Music is Life
Now through Summer 2019
Join Sagamore, BelAir Fine Art, and Markowicz Fine Art galleries as we present Music is Life, an exhibit featuring over 100 artworks entirely dedicated to music by international and local artists. Share a photo of your favorite work of art at #SagamoreIsArt and stay up-to-date with us by following the Sagamore Instagram for an inside look at Music is Life and the enduring influence music and celebrated musicians have on contemporary art practices.
3. Miami Swim Week
July 11 - 16
The world's largest swimwear trade show is back at the Miami Beach Convention Center for a week of the hottest brands, fashion models, and runway shows. Visit Miami Swim Week for an official schedule, including where to catch the biggest events of the week.
4. Swim the Globe at Sagamore
July 11 - 14
Three poolside days, four runway nights. Swim the Globe is coming to the Sagamore with four days of back-to-back runway shows showcasing new 2020 swim and resort wear, top DJs, a health and wellness pavilion, VIP parties, and more. Learn more about the hottest Miami Swim Week experience and snag your tickets by calling (917) 293-0140.
5. Overtown Music and Arts Festival
July 13
The 6th annual Overtown Music and Arts Festival features Grammy Award-winning performances by some of the biggest names in R&B. Melanie Fiona, Mario, Ne-Yo, and Tito Puente Jr. take the stage to help the historic Overtown district celebrate economic development and community enrichment. The free event includes kids activities, craft vendors, food trucks, jewelry, and open galleries for all to enjoy. Catch the festival at NW Second and NW Third Avenues between 8th and 10th Streets.
6. PAMM's The Other Side of Now
July 18
Join Pérez Art Museum Miami for the opening celebration of The Other Side of Now: Foresight in Contemporary Caribbean Art. Enjoy a conversation with co-curators María Elena Ortiz and Dr. Marsha Pearce while they explore the ideas, motivations, and origins of PAMM's newest exhibition. Meet with featured exhibition artists from the Caribbean and its diaspora as they present their works in imagining a Caribbean of the future. The Other Side of Now: Foresight in Contemporary Caribbean Art is on view through June 7, 2020.
7. Live Music
July 25 - August 31
Enjoy a stellar line-up of live music acts in Miami this summer. Jennifer Lopez (July 25 - 27), Shawn Mendes (July 28), Jonas Brothers (August 7), and Khalid (August 17) take over the American Airlines Arena while Vampire Weekend (August 24) and Mýa (August 31) perform at the James L. Knight Center in downtown. Lastly, don't miss the highly anticipated Rolling Stones concert closing out the month of August at Hard Rock Stadium (August 31).
8. South Beach Mango Festival
July 27 - 28
It's peak mango season here in South Florida and South Beach is throwing a festival to celebrate. The South Beach Mango Festival takes over Lummus Park for a day of live music, cooking classes, local vendors, mango-centric treats, and a finale featuring talents and dancers from world famous Mango's Tropical Café. The event is ticketed, but a trip to the MangoPalooza is worth it alone. The open bar will be serving up mango cocktails, beers, and tropical creations.
9. Miami Spice
August 1 - September 30
Indulge in three-course meals at Miami's top eateries for a reduced price of $23 for lunch or brunch and $39 for dinner. Miami Spice Months allow you to enjoy signature dishes prepared by world renowned chefs at only a fraction of the cost. Participating restaurants TBA on July 8.
10. National Rum Day Fest
August 16
National Rum Day comes but once a year, and Miami's rum enthusiasts knows how to celebrate. The 3rd annual pool party at The Confidante in Miami Beach honors the Caribbean spirit with cocktails, local and global rum brands, rum experts, top mixologists, cigars, tasty food, and DJs. Visit the festival's official website for more information and tickets.
Choose from our best rates and special offers when you book direct with The Sagamore Hotel South Beach, an iconic Miami Beach destination known for its unique collection of contemporary art, spacious suites, and prime location only steps from the white sands of South Beach.