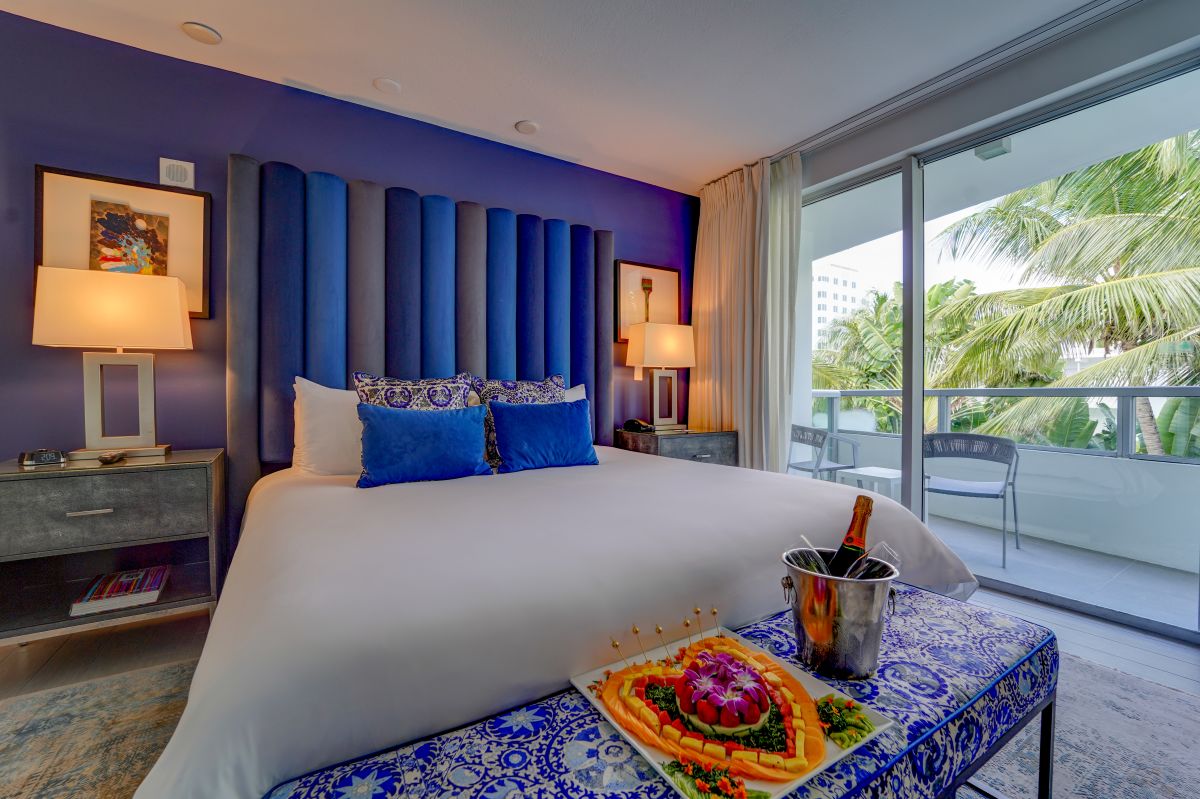 Boutique Accommodations
The iconic and legendary The Sagamore Hotel South Beach on Miami Beach offers deluxe accommodations, an array of amenities, and a unique glimpse into the art culture that embodies the very essence of the property. Our 101-room hotel, with an ample number of suites, boasts some of the largest standard rooms throughout South Beach. Each room offers the comforts of home while drawing decorative inspiration from the Art Deco style that embodies the region. Whether you're traveling for business or leisure, we're sure you're going to love our spacious suites, breathtaking views, and prime location.
The Sagamore Hotel South Beach is ADA compliant under the Department of Justice ADA Title III Regulation 28 CFR Part 36, 1991. For information about accessible features, please view our Accessibility Statement.
Luxurious Amenities
Standard Amenities include a in-room safe, room service, 42" flat-screen TV with movies On Demand, water closet in each room with separate entrance. Resort Fee includes high-speed internet, 2 beach chairs, 2 complimentary bottles of water delivered to your room daily.