5 Things That Stand Out at Art Basel Miami Beach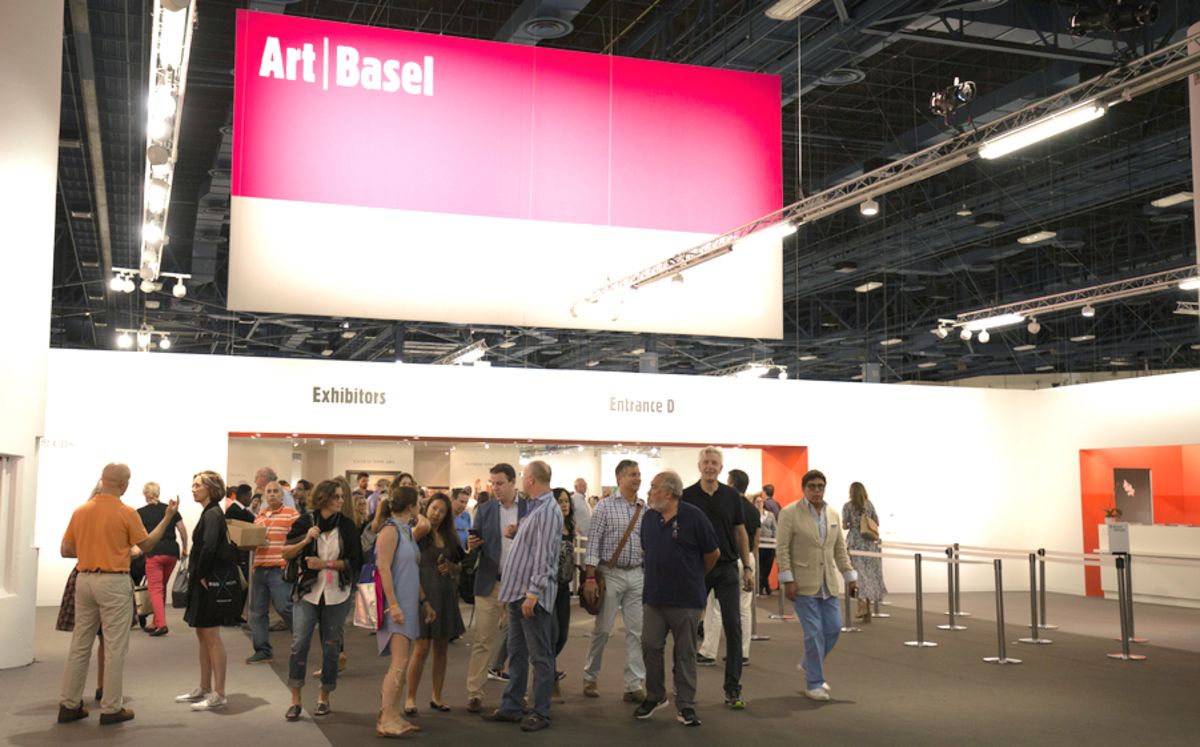 Leading galleries from around the world descend on Miami Beach for four days of groundbreaking contemporary art during Art Basel. Over 200 galleries from North America, Latin America, Europe, and Asia showcase museum-caliber paintings, sculptures, installations, photographs, films, and editioned works from over 4,000 art masters and emerging stars. The event being held at the Miami Beach Convention Center from December 5 - 8 draws in over 70,000 visitors each year, offering an exciting and inspiring week for artists, collectors, curators, critics, and art enthusiasts. Here are five Art Basel elements that make us love this sensational event even more.
1. Accessibility
An event of this magnitude can be overwhelming to visitors. Art Basel has tons of resources to ensure attendees get the ultimate experience. Online floorplans of the show's sectors and galleries, free transportation to and from the venue from select spots around the city, and fair ticket prices make the show accessible to guests looking to get in on the action. Elevate your visit with a Guided Tour as a knowledgeable art expert introduces you to exhibited artwork around the Convention Center and provides context. Guided tours of Art Basel are organized in partnership with ArtNexus and are available during show hours. Customized tours for corporate, private, and foreign language groups can be arranged by contacting tours@artnexus.com.
2. Conversations Series
The Conversations series puts prominent members of the international art world front and center during stimulating panel discussions on topics concerning the global contemporary art scene. Artists, gallerists, curators, collectors, architects, critics, and more offer unique perspectives on producing, collecting, and exhibiting art. Check out the full schedule of speakers here, including discussions on confronting climate change denial, the global art market in a nationalist world, and the relationship between art and social media.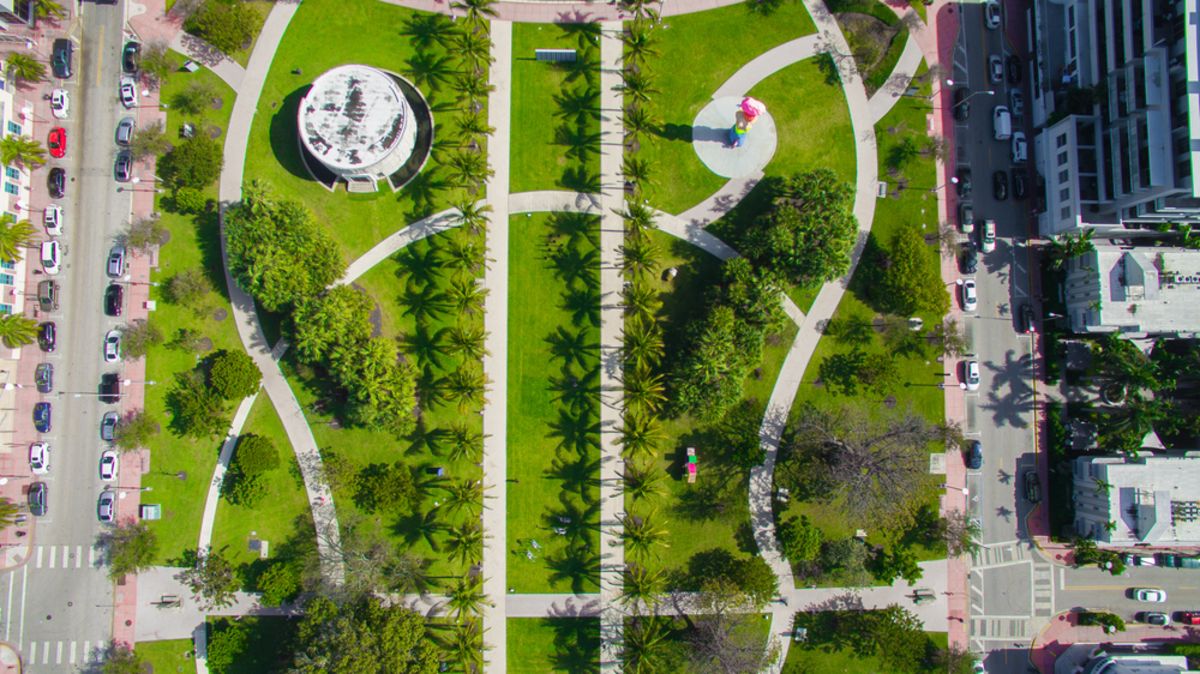 3. Disruptions
Continuing its collaboration with the Buenos Aires artworld, Art Basel once more celebrates Argentine art this December. 'Disruptions' will take place in Collins Park (pictured above) from December 3 - 8 in the form of an outdoor exhibition on view throughout the Art Basel show. View six large-scale artworks under the sun from an array of intergenerational Argentine artists: Matías Duville, Graciela Hasper, Marie Orensanz, Pablo Reinoso, Marcela Sinclair, and Agustina Woodgate.
4. Meridians
Curated by Mexico City-based curator Magali Arriola, Meridians allows visitors a true art exhibition experience from within the Convention Center. Meridians is dedicated to providing galleries the unique opportunity to present ambitious, monumental works that push the boundaries of a traditional art fair layout. View large-scale sculptures and paintings, installations, video projections, and live performances in the Convention Center's new Grand Ballroom.
See the 2019 Meridians catalog, get a floorplan of the Grand Ballroom, and listen to Arriola's audio guides profiling the artists here. We're looking forward to Portia Munson's The Garden, a seductive mixed media installation that takes the form of a woman's bedroom densely layered with floral dresses, stuffed animals, found furniture, and a myriad of fake flowers. The Garden provides a critical context for showcasing the range of products marketed as 'female' and analyzing the limitations of gender-normative social structures and capitalism as it connects to the climate crisis. The Garden is as relevant today as it was during its creation over 20 years ago.
5. Other Leading Art Institutions of Miami Participate
The finest Modern and contemporary art isn't only confined to the Convention Center during Art Basel. World-class art museums, private collections, and galleries around the city and Greater Miami Area offer special exhibitions to coincide with the premier art show. View The Bass, Pérez Art Museum Miami, The Sagamore Hotel, and more participating cultural institutions here.
Miami's original "Art Hotel" presents its latest exhibition, I'm Not a Trophy by Arno Elias, to ring in Art Week 2019. Partnering with Global Artistic and Humanitarian Project to raise awareness for the animal cause, Sagamore Hotel unveils the innovative exhibition entirely dedicated to endangered species and indigenous cultures that is centered on the work of the esteemed French artist and wildlife photographer. I'm Not a Trophy opens December 4, 2019 at Sagamore and will remain on view through February 2020. Sagamore will host a VIP Opening Reception at 9 p.m. on December 4, 2019 at 9 p.m. following the vernissage at the Miami Convention Center. Entry is free and open to the public.
Share a photo of your favorite I'm Not a Trophy piece at #SagamoreIsArt and stay up-to-date with us by following the Sagamore Instagram for artsy inspiration, our latest acquisitions, specials, and Art Week happenings at Sagamore.
Enjoy 24-hour access to I'm Not a Trophy during your stay at The Sagamore Hotel. Choose from our best rates and special offers when you book direct with Sagamore, an iconic Miami Beach oceanfront destination known for its unique collection of contemporary art, spacious suites, and prime location only steps from the Miami Beach Convention Center.