Art Wynwood Tips for First Timers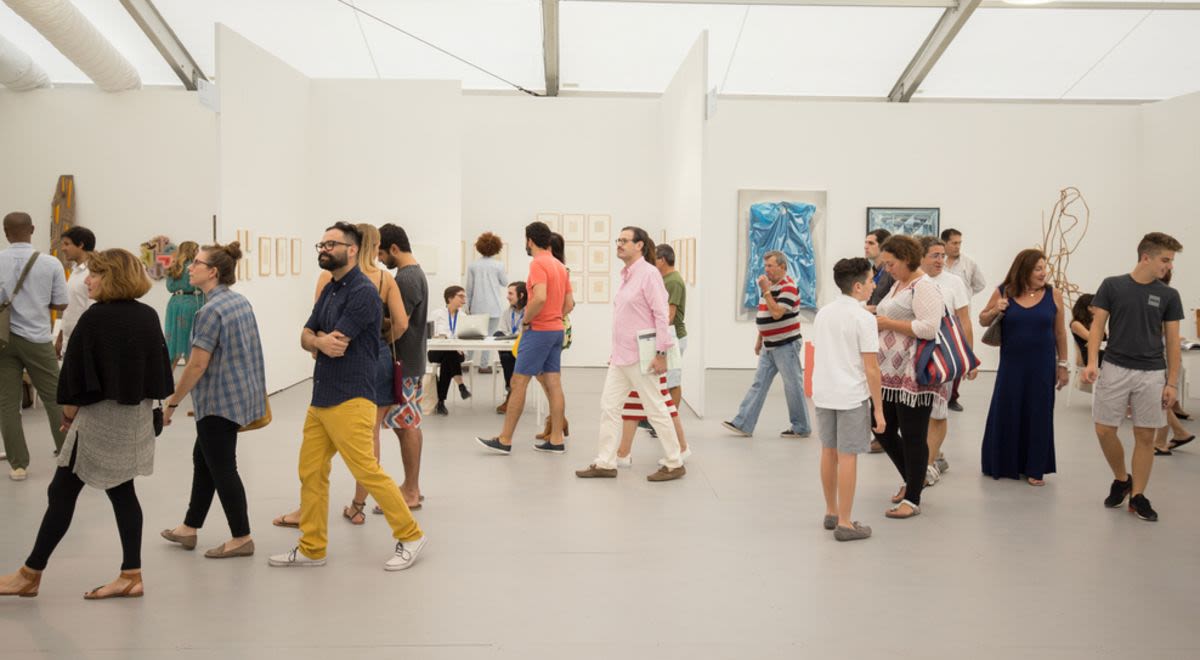 Following a successful Art Basel and Miami Art Week at The Sagamore Hotel South Beach, Miami's art series continues at Art Wynwood, the annual premier contemporary and modern art fair in South Florida. The cutting-edge international trade exhibition for art and craft industry makes its debut this year at Art Miami and CONTEXT Art Miami, a straight shot across the Venetian Causeway from The Sagamore Hotel South Beach, overlooking the beautiful Biscayne Bay. Let us help you navigate this exciting weekend.
Art Through a Contemporary Lens
Established in February of 2012, the President's Day weekend event presents emerging contemporary talent, mid-career artists, and blue chip post-war modern masters from nearly 180 artists and 60 international galleries. Contemporary masters like Banksy, Andy Warhol, and Jean-Michel Basquiat have all been exhibited at Art Wynwood amid a weekend of fabulous brunches, cocktail receptions, and the Tony Goldman Lifetime Artistic Achievement Award Dinner honoring one trailblazing contemporary artist.
Art Wynwood is a family affair. The ArtRageous Kids Center organized by the Miami Children's Museum provides hands-on interactive art discovery projects for children aged 4-12 years. While you browse the floor, children can immerse themselves in visual art forms and try their hand at ceramics, painting, sculpting, and printmaking.
Your VIP Key to the Cultural Epicenter of Miami
For an elevated experience, become an Art Wynwood VIP for exclusive access to an opening reception, unlimited entry, admission to the VIP Lounge, general admission to the Miami Yacht Show, and admittance to partnering museums during the fair days. Cardholders can explore the Institute of Contemporary Art, The Bass, Museum of Contemporary Art of North Miami, Lowe Art Museum, and more.
Plan Your Visit
Art Wynwood will run in conjunction with the Miami Yacht Show for the first time in history. The adjacent marina will host an in-water display of the world's most extraordinary and uniquely designed superyachts. On top of the 25,000 Art Wynwood attendees, expect a swelling crowd from Yacht Show attendees as the day progresses. Arrive to the Omni Garage early to snag a parking spot, or take the quick drive to the waterfront location in a taxi or your preferred ride-share.
Art Wynwood opens to the public Friday through Sunday on President's Day weekend from 11 a.m. to 7 p.m. and Monday from 11 a.m. to 6 p.m. Day and multi-day passes are also available. Stay connected with Art Wynwood by visiting Artsy.net to browse exhibitor booths, make inquiries on available works, and access fair information.
The Sagamore Hotel South Beach is proud to be a part of Miami's artistic hub. Gain exclusive access to our innovative rotating exhibitions and sculpture garden year-round when you stay with The Sagamore Hotel South Beach, an iconic Miami Beach destination known for its unique collection of contemporary art, spacious suites, and prime location only steps from the white sands of South Beach. Choose from our best rates and special offers when you book direct.