An Inside Look at Sagamore's Sculpture Garden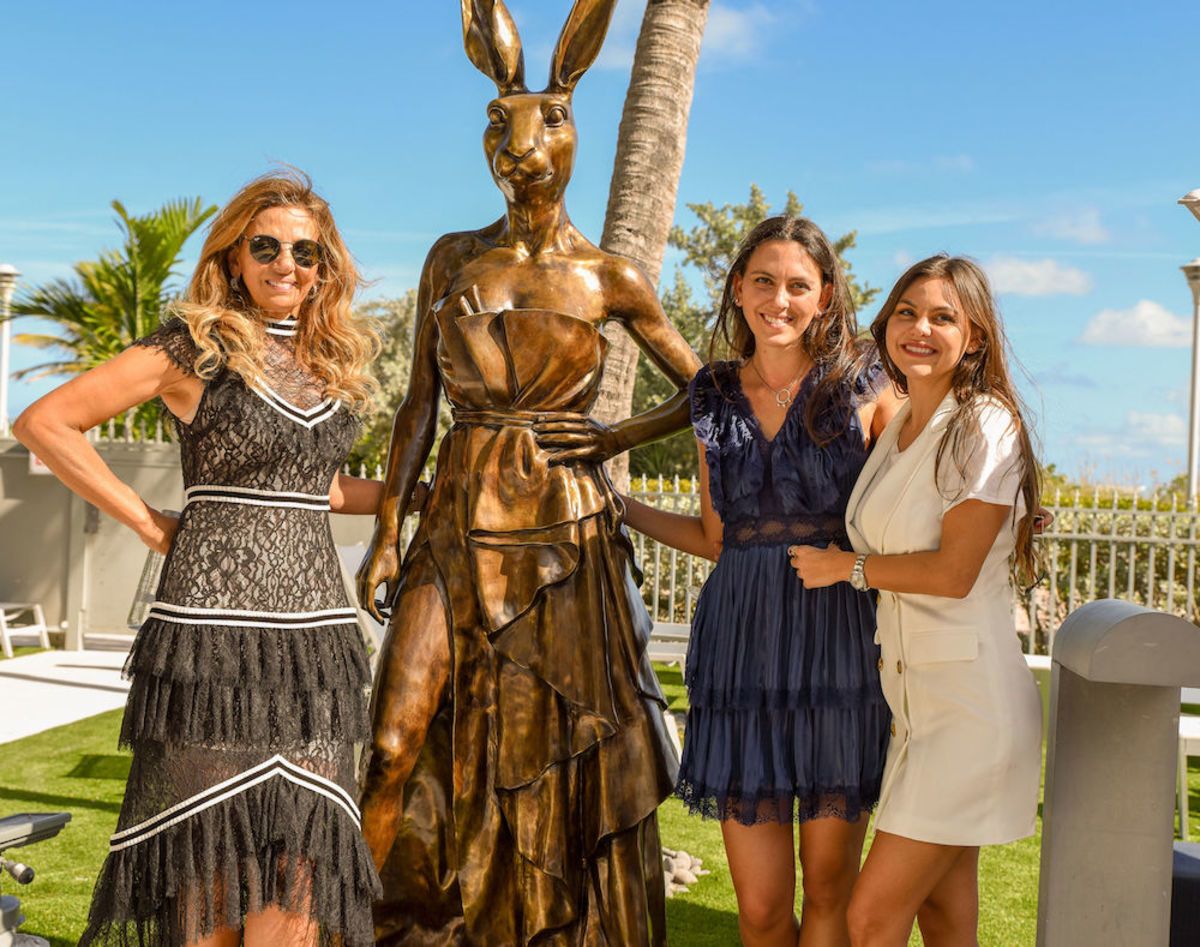 Discover exclusive contemporary masterpieces in the enchanting Sagamore Sculpture Garden. Our garden has welcomed thousands of visitors to Miami Beach, showcasing iconic works by leading contemporary artists. Under the direction of Sagamore's Principal, Ronit Neuman (pictured above with daughters Dr. Danielle Neuman and Gaby Neuman), and Art Advisor, Sebastien Laboureau, our newly renovated Sculpture Garden has transformed our grounds into an outdoor oasis of the finest internationally-acclaimed contemporary sculptures.
The garden features lush greenery interwoven with palms and the flora of South Florida. The tranquil setting was designed to invite our guests to relax, contemplate, and relish the interplay of art and Miami Beach.
"Sculpture is the art of the intelligence." - Pablo Picasso
We are delighted to have our Sculpture Garden inaugurated with award-winning works by esteemed Australian artists Gillie and Marc. The collaborative artist couple from Australia are passionate eco-warriors, with a deep respect for the spiritual bond between humans and animals - a conviction that resonates in their art. Most famously known for their large sculpture The Last Three, depicting the last of the Northern White Rhinos, Gillie and Marc are finalists for the Archibald Prize, a prestigious prize awarded to portraiture in Australian art.
Around the time of this coveted recognition, Gillie and Marc created their first human-animal hybrid sculptures which would come to be known as the beloved characters, Dogman and Rabbitwoman. The pair tells the autobiographical tale of two unlikely animal kingdom companions coming together in love and friendship to promote diversity and acceptance through love. Gillie and Marc's Rabbitwoman, Paparazzi Dogs, and more are on display now in The Sagamore Hotel South Beach Sculpture Garden.
"Sometimes in a sculpture it's interesting to me what's stylized and what's natural and how those forms interrelate, as they interrelate in ourselves." - Charles Ray
Share a photo of your favorite Sagamore sculpture from our garden at #SagamoreIsArt and stay up-to-date with us by following the Sagamore Instagram or Facebook for artsy inspiration, our latest Sculpture Garden acquisitions, specials, and happenings at Sagamore.
Enjoy 24-hour access to the Sculpture Garden during your stay at Sagamore. Choose from our best rates and special offers when you book direct with The Sagamore Hotel South Beach, an iconic Miami Beach destination known for its unique collection of contemporary art, spacious suites, and prime location only steps from the white sands of South Beach.