10 Things to Do in Miami When it Rains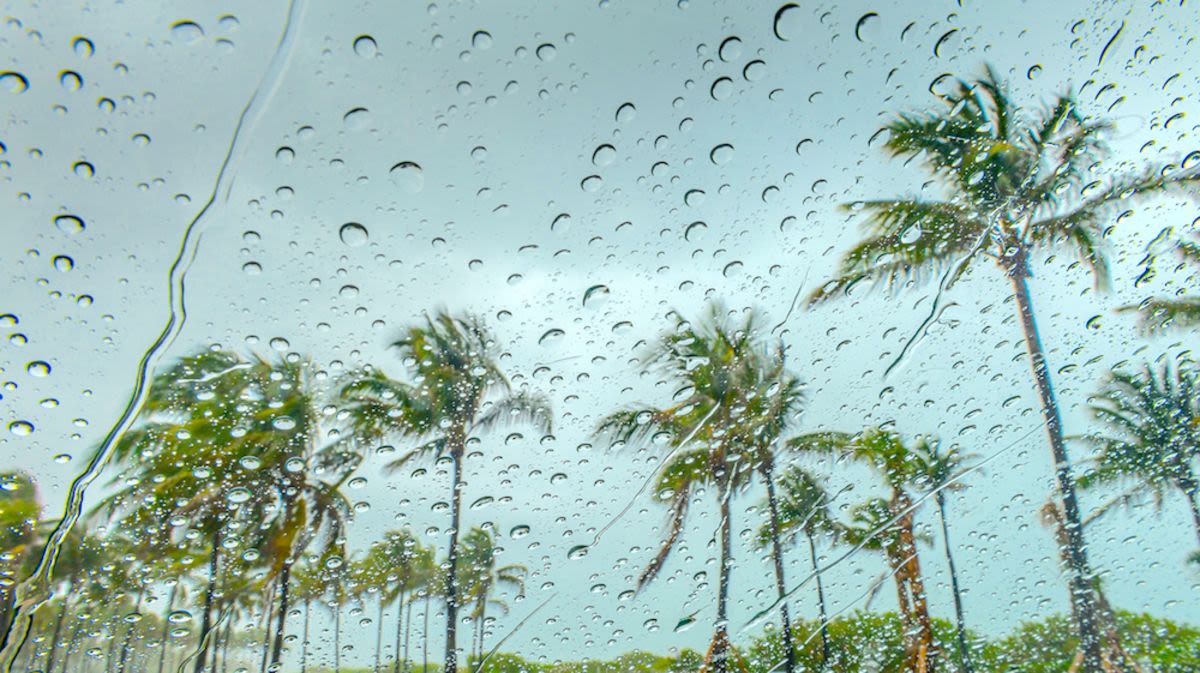 South Florida's tropical climate means brief rain showers in the summer. When pouring rain drowns the city, it doesn't mean your trip is ruined. Lucky for you, we've got a handful of great places to start, provided you're able to muster the strength to deal with the dampness. Here are 10 of our favorite rainy day activities in Miami to add to your list.
1. Enjoy some Shopping at Lincoln Road Mall
Lined with boutiques, restaurants, and independent art galleries, the world-famous Lincoln Road shopping district is the perfect place to spend a rainy day. Although the outdoor promenade is exposed to the elements, you can pop into shops quickly or sit under covered patios to delight in a meal while listening to the rain. Walk to Miami's legendary shopping and dining district in only minutes when you book your South beach stay with The Sagamore Hotel South Beach.
2. Grab a Drink
Passing the time with a drink in hand is one of our choice ways to spend a dreary afternoon - and Miami's cocktail scene is killing it! Conjure up sunny days with a refreshing cocktail with fruit or freshly picked herbs. Check out some of our favorite South Beach bars whipping up innovative cocktails you can't get anywhere else.
3. Dine at Miami's Best Restaurants
Indulge in a multi-course meal at one of Miami's premier restaurants. We recommend dining at an artsy eatery to make the most of your experience (and to pass the time during bad weather). View local contemporary art while treating yourself to delicious bites. Visit Canvas in The Sagamore Hotel South Beach for culinary art created by Executive Chef Michael Smerda. Smerda serves up tasty multicultural dishes alongside our contemporary art collection.
4. Visit a Museum
Perusing a local museum is the quintessential rainy day activity. Miami is one of the top destinations for contemporary art in the world. From the Institute of Contemporary Art to Pérez Art Museum Miami, explore the local art scene for no money at all with our Free Art Guide.
5. Go See a Movie
Skip the luxury movie theater and catch a flick at one of Miami's art-house cinemas for a unique experience. Visit Colony Theater in SoBe, Tower Theater in Little Havana, O Cinema Wynwood, or Miami Beach Cinematheque for indie, art-house, foreign, and family films. Celebrate Miami's independent art cinemas every June during Miami Film Month for free or discounted screenings.
6. Take a Self-Guided Brewery Tour in Wynwood
Grab a local brew at a Wynwood craft brewery. Start at Wynwood Brewing Company then take the 4-minute walk east on 24th Street to Concrete Beach Brewery. After a Havana Lager at Concrete Beach, continue on 24th Street for a few minutes to J Wakefield Brewing. Walk east on 24th Street to N. Miami Avenue and head north to 25th Street. Take a right on 25th and Veza Sur Brewing Company will be on your right. End your brewery tour with one of Vera Sur's beer cocktails.
7. Get Retro at Arcade Odyssey
Take a drive to Arcade Odyssey in South Miami for a day of new and classic arcade games that will invoke the days of old. The "#1 arcade in Miami" is filled with retro games from Fighters to Gun Shooters to Shoot'em-ups. The large assortment of Pinball machines, Lan Center, and Esports Arena with a huge variety of consoles will keep you busy for hours. Come thirsty, because Arcade Odyssey has a variety of bubble tea, sake, and craft beers. Fuel your game with ramen, yakisoba, and a variety of Japanese snacks. This isn't any arcade - it's an experience!
8. Spend the Day in Little Havana
Visit the lively Cuban neighborhood for a day of colorful murals, art galleries, and historic Cuban institutions. The Little Havana Cigar Factory is the perfect place to find an authentic gift to remember your Miami getaway. Take a seat on their comfortable couches and enjoy a traditional Cuban cigar. End the day at the iconic Ball & Chain nightclub from the 1930s-1950s for live music and Cuban food and drinks.
9. Do an Indoor Art Walk in Wynwood
Wynwood may be known for its colorful street art, but there's a whole world of contemporary art nestled inside the various galleries around town. The 5,000-square-feet Oliver Cole Gallery, Wynwood 28, Rubell Family Collection, and Goldman Global Arts Gallery are excellent places to view large collections of contemporary, modern, pop, and street art.
10. Check out the Music is Life Exhibition at Sagamore
When you book your South Beach stay with The Sagamore Hotel South Beach, enjoy exclusive access to our curated contemporary art exhibitions, lush outdoor oasis, and sculpture garden. Join Sagamore, BelAir Fine Art, and Markowicz Fine Art galleries as we present Music is Life, an exhibit featuring over 100 artworks entirely dedicated to music by international and local artists. Entry is free and open to the public.
Share a photo of your favorite Music is Life piece at #SagamoreIsArt and stay up-to-date with us by following the Sagamore Instagram and Facebook for artsy inspiration, our latest acquisitions, specials, and happenings at Sagamore.
Enjoy 24-hour access to Music is Life during your stay at Sagamore. Choose from our best rates and special offers when you book direct with The Sagamore Hotel South Beach, an iconic Miami Beach destination known for its unique collection of contemporary art, spacious suites, and prime location only steps from the white sands of South Beach.