10 Things to Do in Miami When it Rains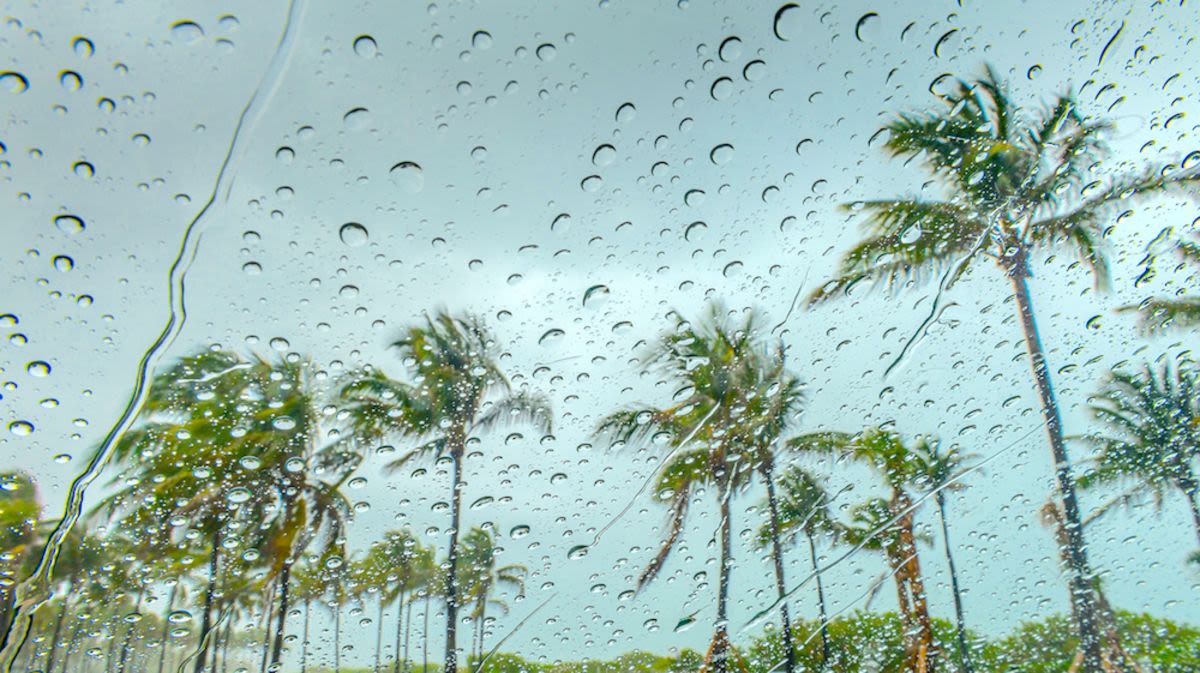 South Florida's tropical climate means brief rain showers in the summer and potential tropical storms and hurricanes in the fall. Sometimes you need to pay the price for paradise! When pouring rain drowns the city, it doesn't mean your trip is ruined. Lucky for you, we've rounded up some great places to have an indoor adventure, provided you're able to muster the strength to deal with the dampness. Here are 10 of our favorite things to do on a rainy day in Miami.
1. Grab a Drink
Passing the time with a drink in hand is one of our choice ways to spend a dreary afternoon - and Miami's cocktail scene is killing it! Conjure up sunny days with a refreshing cocktail with fresh fruit or fragrant botanical herbs. Check out The Sagamore's on-site food and beverage options and our Summer Eating and Drinking Guide for some of our favorite South Beach bars whipping up innovative cocktails you can't get anywhere else.
2. Dine at Miami's Best Restaurants
Indulging in a multi-course meal at one of Miami's premier restaurants is a great way to pass the time during bad weather. Our Eat & Drink Miami Blog is a great place to start.
View local contemporary art while treating yourself to delicious bites from the place Miami Herald is praising as the area's 'Best Wine Bar'. Under the direction of Culinary Director and Chef Filip Trajkovic, Water Lion Wine + Alchemy Bar at The Sagamore Hotel serves up tasty light plates like raw oysters, top-quality charcuterie, and chopped shrimp dip alongside our award-winning contemporary art collection. The cozy 10-seat bar and 12-seat dining space features a relaxed vibe paired with beverage offerings like an ever-evolving wine collection, beer, cider, sake, and an in-house fermentology-based mixology program of artisanal low- and no-ABV cocktails. Plus, you don't even have to brave the rain - Water Lion Wine + Alchemy Bar is located within The Sagamore!
3. Visit a Museum
Perusing a local museum is the quintessential rainy day activity - and Miami is one of the top destinations for contemporary art in the world! In the city proper, there's the Institute of Contemporary Art, Pérez Art Museum Miami, Frost Art Museum, Museum of Contemporary Art, and Lowe Art Museum. In Miami Beach, you'll find the Bass Museum of Art and The Wolfsonian. Science and history buffs will love HistoryMiami, Jewish Museum of Florida, Miami Science Museum, Vizcaya Museum and Gardens, and Wings Over Miami Museum.
Looking for free indoor activities in Miami? Explore the local art scene for no money at all with our Free Art Guide.
4. Go Shopping at Lincoln Road Mall
Lined with boutiques, restaurants, and independent art galleries, the world-famous Lincoln Road shopping district is the perfect place in South Beach for a rainy day. Although the outdoor promenade is exposed to the elements, you can still pop into shops or sit under covered patios for a meal while listening to the rain. Walk to Miami's legendary shopping and dining district in just minutes when you book your South Beach stay with The Sagamore Hotel South Beach. Check out our guide to the historic shopping destination here.
5. Take a Self-Guided Walking Brewery Tour in Wynwood
Grab a local brew at a Wynwood craft brewery. Wynwood Brewing, Dogfish Head Miami, J Wakefield Brewing, Veza Sur Brewing, and Cerveceria La Tropical are all located within a few blocks of each other in the arts district.
6. Get Retro at Arcade Odyssey
Who says arcades are just for kids? This is one of our favorite indoor activities in Miami for adults! Make the drive to Arcade Odyssey in South Miami for a day of new and classic arcade games that will invoke the days of old. The "#1 arcade in Miami" is filled with retro games and a large assortment of Pinball machines, plus a Lan Center and Esports Arena with a huge variety of consoles that will keep you busy for hours. Come thirsty, because Arcade Odyssey has a variety of bubble tea, sake, and 60+ craft, imported, and cider beers. Fuel your game with ramen, yakisoba, and a variety of Japanese snacks. This isn't just any arcade - it's a "barcade" experience! All ages are welcome.
7. See a Movie
Catch a flick at one of Miami's art-house cinemas for a unique experience. Visit Colony Theater and O Cinema in South Beach, or Tower Theater in Little Havana for indie, art-house, foreign, and family films. If you're in town in June, join in the celebration of Miami's independent art cinemas during Miami Film Month and enjoy free or discounted screenings at select places around the city.
8. Spend the Day in Little Havana
Bring some color to an otherwise gray day with a visit to the lively Cuban neighborhood for a day filled with vibrant murals, art galleries, and historic Cuban institutions. The Little Havana Cigar Factory is always a fun stop to find an authentic gift to remember your Miami getaway. Take a seat on their comfortable couches and enjoy a traditional hand-rolled Cuban cigar. Enjoy Cuban eats at places like El Cristo Restaurant, Café La Trova, or La Carreta, and end the day at the iconic Ball & Chain nightclub from the 1930s-1950s for live music and Cuban cocktails.
9. Do an Indoor Art Walk in Wynwood
Wynwood may be known for its colorful street art, but there's a whole world of contemporary art nestled inside the galleries around town. The 5,000-square-feet Oliver Cole Gallery, Wynwood 28, Rubell Family Collection, and Goldman Global Arts Gallery are all excellent places to view large collections of contemporary, modern, pop, and street art.
10. See the Sculpture Garden at The Sagamore
When you book your South Beach stay with The Sagamore Hotel South Beach, enjoy exclusive access to our curated contemporary art exhibitions, lush outdoor oasis, and newly-renovated Sculpture Garden, which is a particularly nice place to peruse on an overcast day. The bright colors of the outdoor murals and sculptures really pop against a gray sky!
The Sculpture Garden was inaugurated with award-winning works by Australian artists Gillie and Marc, known for the world's largest rhino sculpture, 'The Last Three,' which was once installed in Astor Place in NYC's East Village (now at the San Antonio Zoo). Discover Gillie and Marc's 'Rabbitwoman' and 'Paparazzi Dogs' (pictured above) in The Sagamore's Sculpture Garden, as well as works like 'Babyfoot' by Idan Zareski, 'Dream Machine' butterfly wings by Rubem Robierb (also pictured above), and Elena Butalova's oversized melted lollipop. The Sculpture Garden changes throughout the season to introduce new works to guests.
Entry is free and open to the public. Enjoy 24-hour access to the Sculpture Garden during your stay at The Sagamore.
Share a photo of your favorite Sculpture Garden piece at #SagamoreIsArt and stay up-to-date with us by following the Sagamore Instagram and Facebook for artsy inspiration, our latest acquisitions, specials, and happenings at The Sagamore.
What are you waiting for? Miami is a blast come rain or shine! Choose from our best rates and special offers when you book direct with The Sagamore Hotel South Beach, an iconic Miami Beach destination known for its unique collection of contemporary art, spacious suites, and prime location only steps from the white sands of South Beach.