Why Miami Beach is the Best Place to Renew Your Vows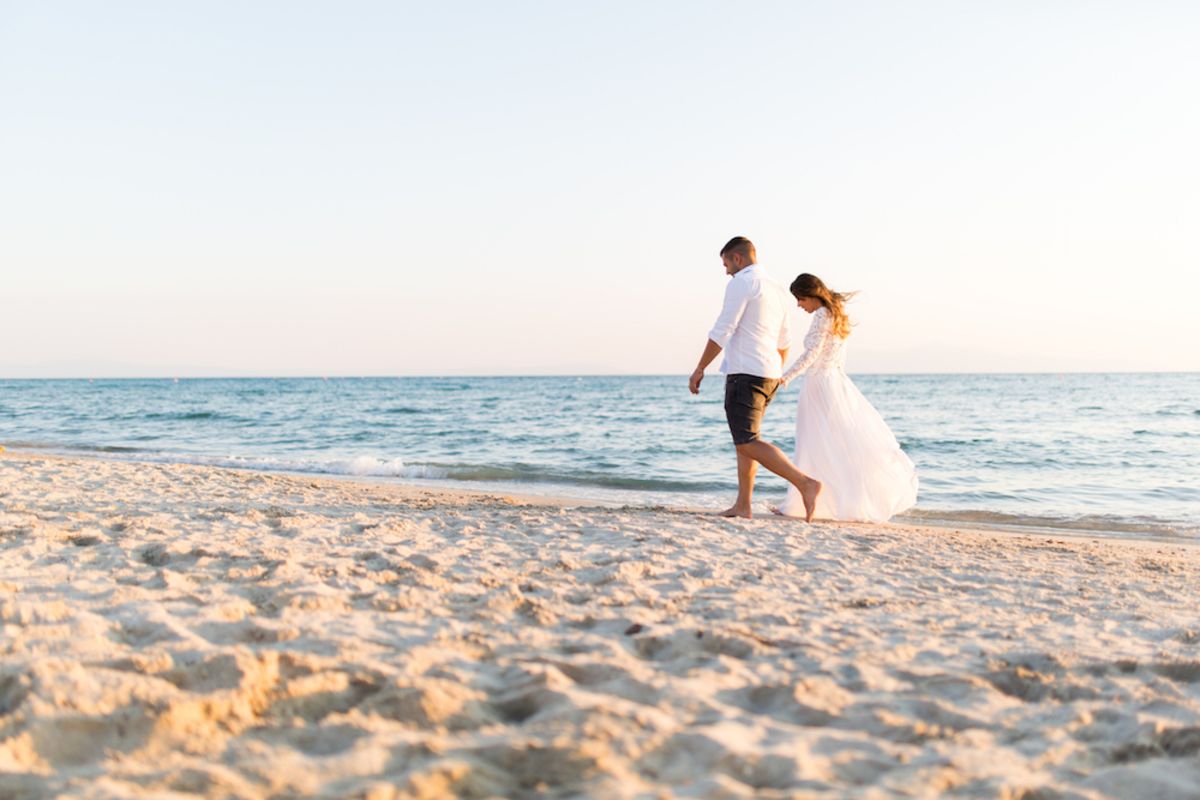 Let your partner know you'd do it all over again. A vow renewal ceremony is a time to reaffirm your commitment to each other. Miami Beach offers a magical opportunity to relive the romantic sparks that brought you together, with the sun, palms, and beach as your witness. Here's why you should say 'I do' (again) in Miami Beach.
Emotional State of Mind
It's proven that a trip to the beach is good for the soul. The color blue subconsciously soothes by releasing neurotransmitters associated with feelings of euphoria. A total sense of relaxation can renew your perspective and sense of purpose. Celebrating your marriage amid Miami Beach's natural backdrop can provide the same benefits. Renew your vows in a unique ceremony to reflect on where you've been and where you're going as a couple.
Iconic Destination
Whether you've made it to a significant anniversary or you simply want a "do-over" wedding, a vow renewal is your chance to celebrate your marriage exactly the way you want. From a full day beachside siesta to a party-til-dawn town takeover with your best pals, Miami Beach has around the clock enjoyment for all of your guests.
Plan fun activities that will encourage your guests to explore the area. The beach and a cold beverage are a requirement in Miami Beach, and there's always the best in entertainment and delicious, innovative cuisine. Wake up early to make the most of your day with our morning recommendations. Hit the beach or take a stroll around the historic Lincoln Road Mall, both only steps from The Sagamore Hotel South Beach.
The Sagamore Miami beach is a unique artistic venue known for its collection of contemporary art and prime location in the Art Deco District of South Beach. When you book your stay with The Sagamore Hotel South Beach, enjoy 24-hour exclusive access to our rotating art exhibitions, sculpture garden, and curated programs under the direction of Resident Art Advisor, Sébastien Laboureau.
The Sagamore Hotel South Beach Amenities
At Sagamore, our beachside boutique hotel in the heart of South Beach, we can offer you an inspirational setting to create a day you will remember for the rest of your lives. From an intimate ceremony to an all out bash for a wide circle of friends and family, the Sagamore is the premier property to celebrate your vow renewal. Our oceanfront, all-suite property with 93 rooms, two-story bungalows, and spacious penthouses has over 18,000 sq. feet of indoor and outdoor space that can be customized to fit your needs for 20 people up to a large celebration of 150 guests. Our full team of experienced catering professionals, banquet chefs, and service staff ensure that your event will go exactly as planned. Start planning your South Beach vow renewal now.