#SagamoreIsArt breathes new life into Music is Life exhibition with Remix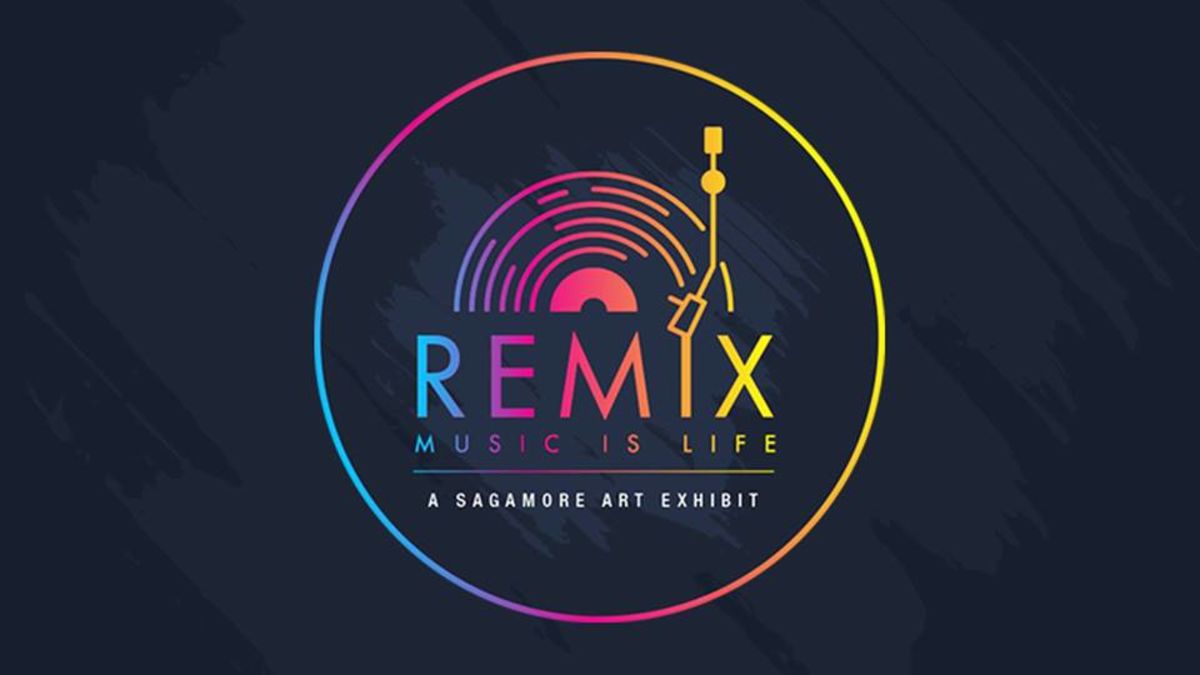 Your favorite music icons are on display in Remix, Sagamore's newly curated exhibition by Sebastien Laboureau, Sagamore Hotel's curator and resident art advisor. The music-inspired art exhibition is Sagamore's latest follow-up to the hit summer Music is Life show.
"We knew that residents and visitors of Miami Beach would connect well with the Music is Life exhibition, but we have been overwhelmed by the phenomenal response of the public," said Laboureau. "With the evolution of this exhibition, into Remix we hope to give many more people the opportunity to see and connect with its art pieces."
Remix showcases over 100 artworks by well-known and emerging, international and local artists. Each piece on display in the rejuvenated exhibition embodies the significant impact the music industry has on society, culture, and history. The innovative art exhibit features a diverse array of mediums, including sculpture, photography, painting, and mixed media.
Remix aims to redefine how music is preserved in the fine art world with inspirational works that emphasize the true beauty and artistry of the industry. As Music is Life examined the enduring influence music and celebrated musicians had on contemporary art practices, Remix transcends the boundaries between art and music.
Artworks by world renowned contemporary artists are on display, including cement portraits by Mario Loprete, photographs by Robert Rabanne, and 3-D metal works by Benda, a young Israeli artist who also makes his debut at the exhibit. Other Remix exhibition highlights include award-winning photographer Markus Klinko, Jonathan Delmas, Erick Artik, Patrick Rubinstein, OLLL, Alexi Torres, Shyglo, Carlos Solano, Yuhmi Collective, Claudio Picasso (CP1), Michelle Loewinger, Alexy P, Risk, Mr. Brainwash, Russell Young, Melanie Weiner, Fernando Davila, Marco Marin, and Sid Daniels.
Participating local artists include Robert Leone, Eva Ruiz, Teepop, Rei Ramirez, Monique Lassooij, Sid Daniels, and Fernando Davila, just to name a few.
All artworks in Remix are for sale. If you see something you can't live without, please contact Sébastien Laboureau at sebastien.laboureau@gmail.com for a listing of all available works and more information.
Remix will run through November 30, 2019. Entry is free and open to the public.
Share a photo of your favorite Remix piece at #SagamoreIsArt and stay up-to-date with us by following the Sagamore Instagram or Facebook for artsy inspiration, our latest acquisitions, specials, and happenings at Sagamore.
Are you ready for an art-oriented SoBe getaway? Enjoy 24-hour access to Remix during your stay at Sagamore. Choose from our best rates and special offers when you book direct with The Sagamore Hotel South Beach, an iconic Miami Beach destination known for its unique collection of contemporary art, spacious suites, and prime location only steps from the white sands of South Beach.