How to Stay Fit on Your Miami Vacation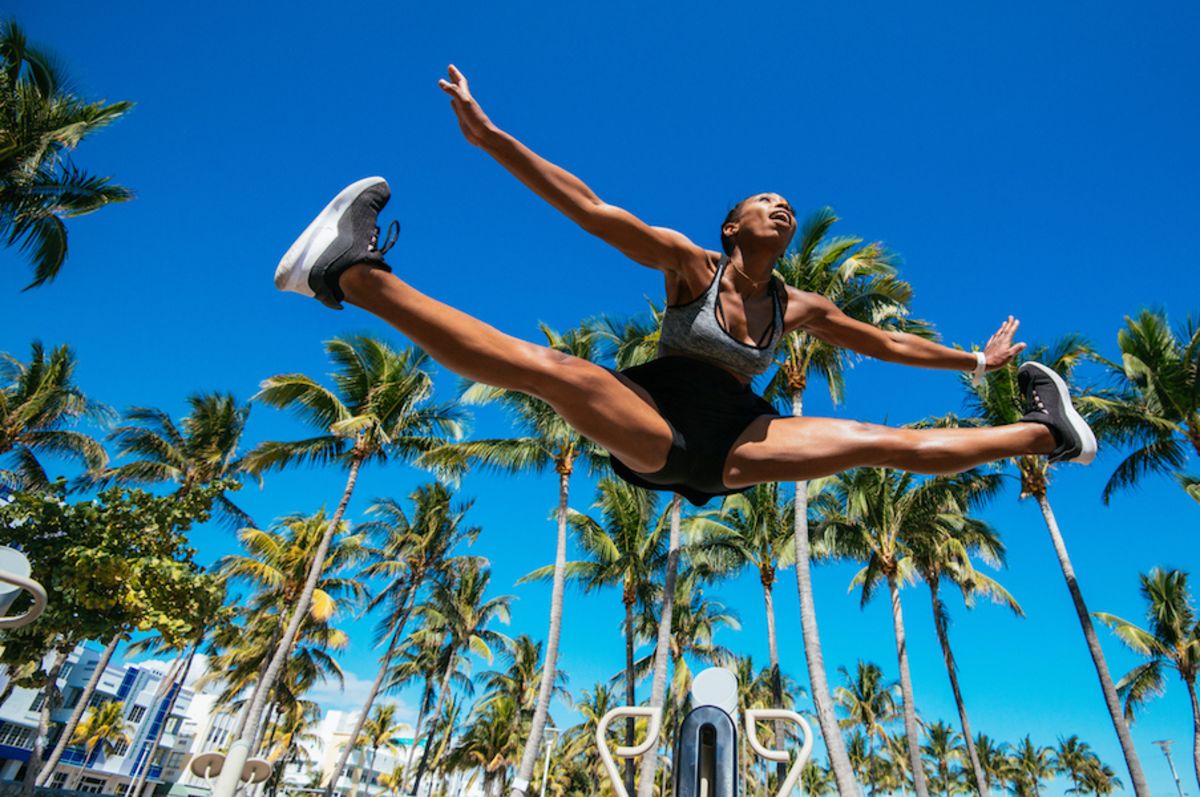 A visit to South Beach doesn't have to sabotage your fitness regimen. Squeeze in a workout while getting creative with your surroundings. Remember, vacation is a time to unwind! Anything that elevates the heart rate and allows you to have fun is a win-win situation. Here's how to make the most of your SoBe getaway while keeping your health and fitness intact.
Beach workout
Challenge your entire body with a beach workout. Whether you're doing high-intensity interval training, abs exercises, or enjoying an early morning yoga practice, exercising in the sand strengthens the muscles of the feet, hips, knees, and shoulder joints which makes for a more intense workout. Challenge your balance and posture while improving flexibility, cardio, and circulatory health.
Vacation fitness tip: Exercise shortly after you wake up. Getting in a morning workout before other temptations interfere will help you stay consistent.
Surf
South Beach's gentle waves and level seafloor make it an ideal place for beginner surfers who are looking to start an awesome new journey. The full body workout will tone your abs, lower body, and arms as you paddle and kick through the water and jump up on your board from a plank to squatting position when you catch the perfect wave.
Swim
Enjoy the freedom of swimming without walls. Sagamore's oceanfront property puts the warm waters of Miami Beach at your disposal. Open water swimming offers a great change of scenery and gives you the freedom to choose the workout that's best for you. From long, straight swims to intervals of varying intensity levels to simply treading water, this full body workout will increase overall fitness, strength, flexibility, and muscular endurance.
Vacation fitness tip: Make your time at the The Sagamore Hotel South Beach pool count. Even the most leisure of swims will burn calories.
Run
See the sites of SoBe with a run around the neighborhood. For stunning 360-degree views, run north to the Miami Beach Boardwalk, west to the Venetian Causeway, or south to Lummus Park or South Pointe Park. Burn off extra calories with a run in the sand. Running on the sand makes your muscles work overtime to maintain stability, expending one-and-a-half times more energy in the process.
Walk
Skip the tour bus, trolleys, and taxis. Traversing Miami Beach by foot will help you get in some cardio while forcing you to slow down and be present in the moment. Experience the region up close and personal by taking in the surprises of SoBe culture on foot. Walk to the iconic Lincoln Road in minutes from the Sagamore, or stroll down Ocean Drive to see the Art Deco District. We recommend visiting the Art Deco Welcome Center in Lummus Park to snag a few helpful brochures or to hop on a walking tour that will take you inside some of the most historic buildings.
Vacation fitness tip: Make smart food swaps. Don't miss out on the South Beach dining scene. Substitute a rich sauce for a lighter one, opt for grilled or steamed instead of fried, or get a dressing on the side to cut calories.
Let The Sagamore Hotel South Beach help you set aside some fitness time with a full selection of hotel services and amenities. From in-room dining to VIP treatment, we'll make sure you have everything you need during your South Beach stay. Choose from our best rates and special offers when you book direct with the The Sagamore Hotel South Beach, an iconic Miami Beach destination known for its unique collection of contemporary art, spacious suites, and prime location only steps from the white sands of South Beach.