#SagamoreIsArt: Past, Present, and Future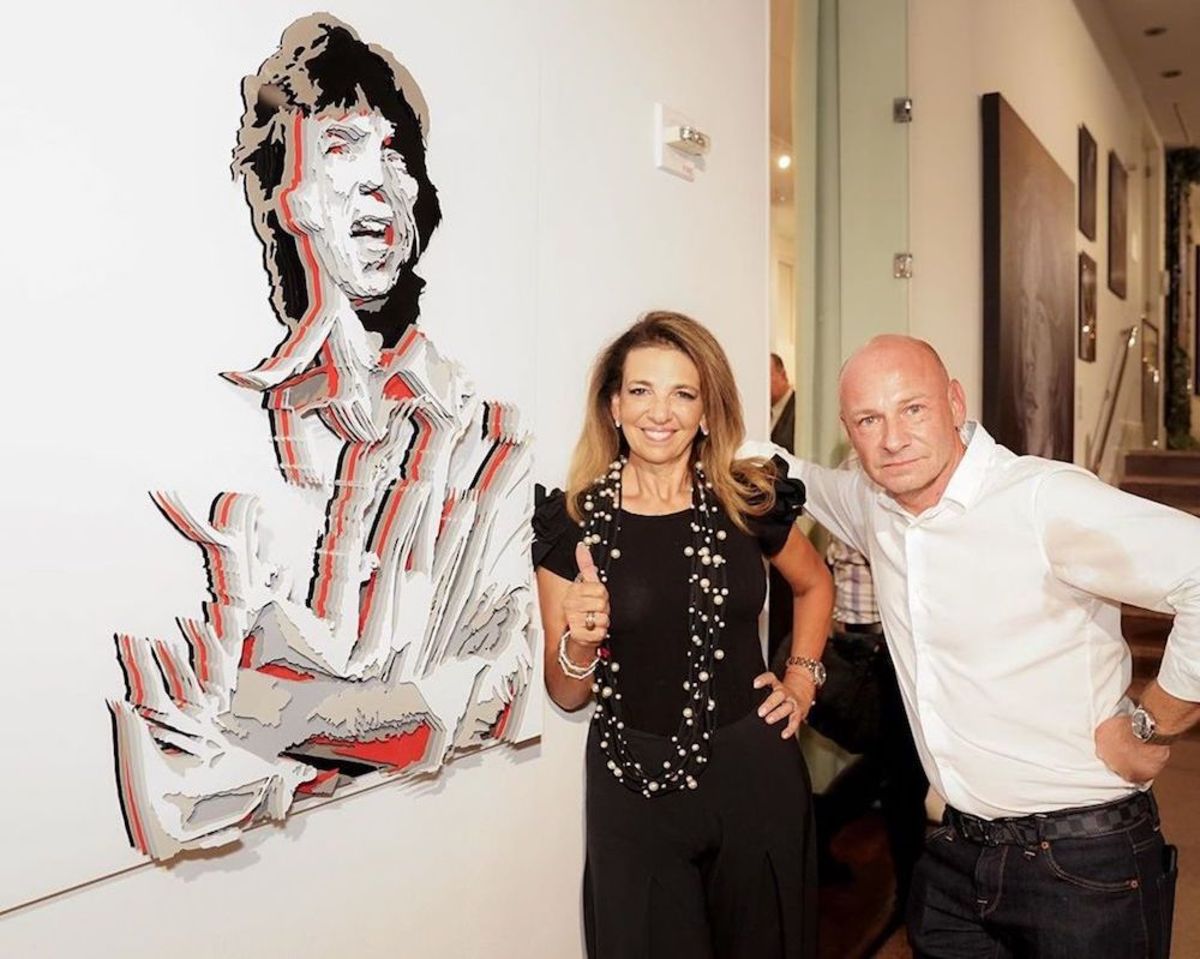 Each December, Miami Art Week takes over the city with international art fairs, open galleries, and renowned contemporary artists. In anticipation of this special time, along with Art Basel, we thought it was a good time to get you caught up on all things #SagamoreIsArt. Here's what to expect from Miami Beach's premier hotel dedicated to the arts.
Sagamore Art Program
Known for rotating experiences of museum-quality art year-round, #SagamoreIsArt presents ambitious and innovative art programs coordinated by Sébastien Laboureau, Resident Art Advisor of The Sagamore Hotel South Beach. Under the direction of Ronit Neuman (pictured above alongside Laboureau), our institution continues to evolve as a place for ground-breaking content, expression, and immersive experiences. Sagamore is committed to offering a multicultural platform that supports and builds partnerships with local and international organizations that work together to promote the growth of everything 'art'. Contributing to Miami's booming art industry, Sagamore showcases new exhibitions and creative activations throughout the year.
Current and Past Exhibitions
Sagamore's previous groundbreaking exhibitions include Cuban Artists: The Prodigious Decade, Lingerie Francaise, Wonder Woman, and Music Is Life, an art exhibit entirely dedicated to music and how it deeply impacts our everyday lives. The summer 2019 blockbuster transcended the boundaries between art and music by examining the enduring influence music and celebrated musicians have on contemporary art practices through works of all mediums including sculpture, photography, painting, and mixed media.
Couldn't make it to Music Is Life? Your favorite music icons are back on display in Remix, Sagamore's music-inspired art exhibition and follow-up to the hit summer Music is Life show. Remix showcases over 100 artworks by well-known and emerging international and local artists that embody the significant impact the music industry has on society, culture, and history. As Music is Life examined the enduring influence music and celebrated musicians had on contemporary art practices, Remix transcends the boundaries between art and music.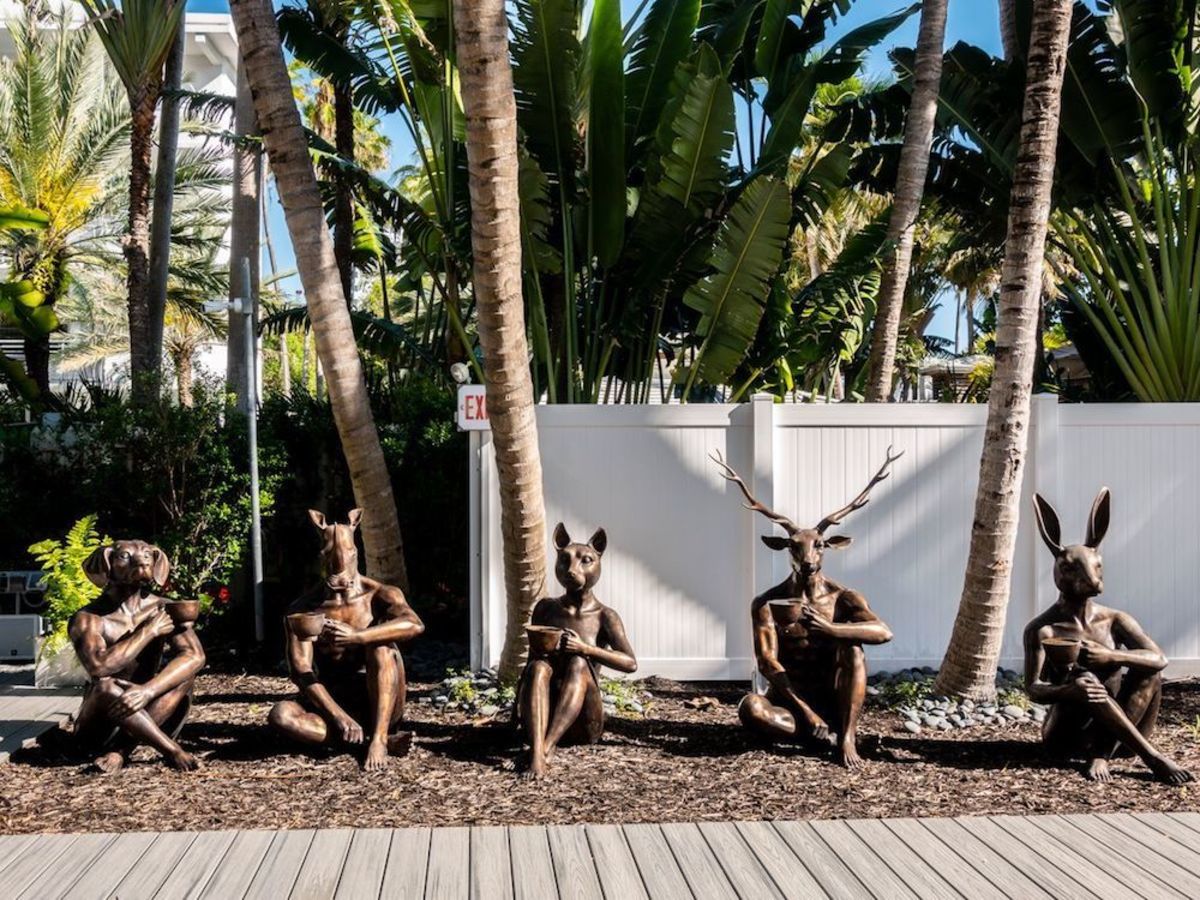 Sculpture Garden
Discover iconic contemporary masterpieces in the newly renovated Sagamore Sculpture Garden. The enchanting garden surrounded by the lush, tropical flora of Miami Beach has transformed our grounds into an outdoor oasis of the finest internationally-acclaimed sculptures. Australian artists Gillie and Marc tell the autobiographical tale of two unlikely animal kingdom companions coming together in love and friendship to promote diversity and acceptance with their Rabbitwoman and Paparazzi Dogs sculptures. The human-animal hybrid sculptures are on display now. Inaugurated with the award-winning works, the Sculpture Garden is also home to 'Babyfoot' by Idan Zareski, 'Dream Machine' butterfly wings by Rubem Robierb, and Elena Butalova's oversized melted lollipop.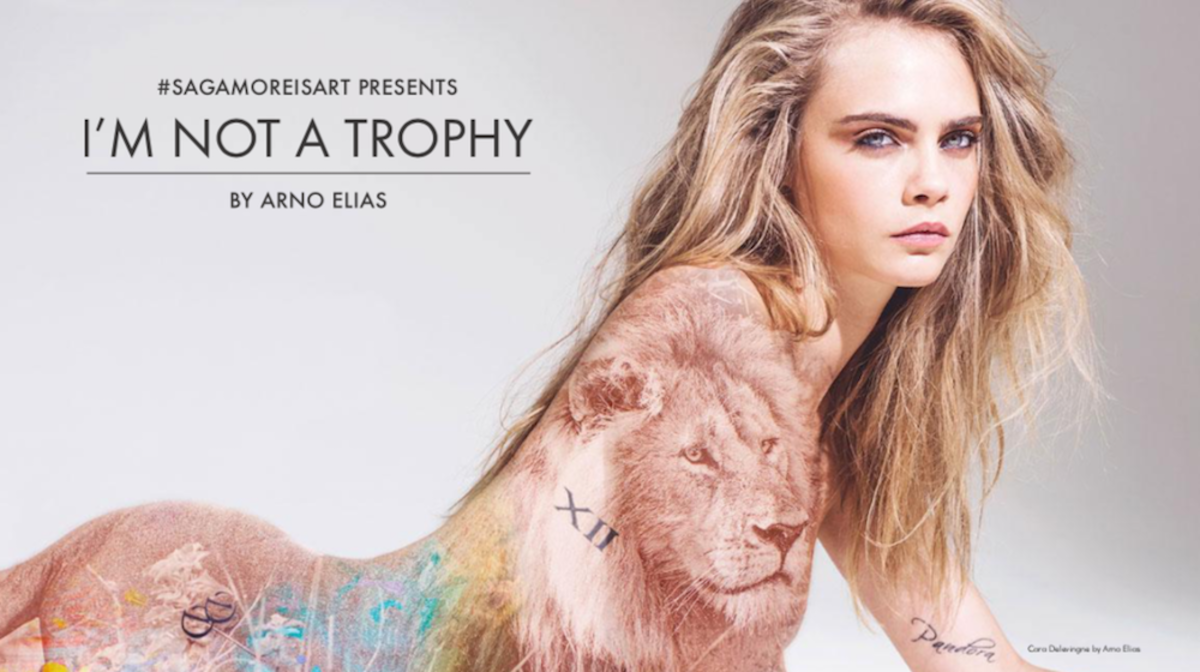 Upcoming Exhibitions
In correlation with Art Week, #SagamoreIsArt presents an innovative, immersive, and educational fine art exhibition. A first of its kind in the region, I'm Not a Trophy by Arno Elias is entirely dedicated to endangered species and indigenous cultures. Centered on the work of the esteemed French artist and wildlife photographer, works on display will bring African wilderness to life and involve all the senses through encompassing music, design, and never before seen video-footage and photos by Elias. Other artworks on display will be from international guest artists who are involved with the cause. I'm Not a Trophy will open to the public on Wednesday, December 4, 2019 and remain on view through February 2020.
A South Beach classic known for its creative legacy in the art community, Sagamore continues to evolve as an incubator of artistic expression. Stay up-to-date with us by following the Sagamore Instagram for artsy inspiration, our latest gallery acquisitions, specials, and happenings at Sagamore.
Our goal is to inspire guests through our renowned art program. Enjoy 24-hour access to I'm Not a Trophy during your Art Week stay at Sagamore. Choose from our best rates and special offers when you book direct with The Sagamore Hotel South Beach, an iconic Miami Beach destination known for its unique collection of contemporary art, spacious suites, and prime location only steps from the white sands of South Beach.